Who Are We?
We started surfing in the 60's. In 76′, we started Seabase. In the 80's, we began making surfboards. Since then, we have developed, shaped, glassed, polished and delivered over 25,000 surfboards worldwide.
We concentrate on new surfboard manufacturing techniques, and now almost exclusively make surfboards from advance blank designs. From our extensive experience, we also make every accessory you need for your new surfboard, including the highly respected Beyond Board Bag and Beyond Fin range.
Every person on this earth is unique, and just like surfboards, we come in all shapes and sizes. So, why jeopardize the performance you can get from a custom made board which is just right for you, by picking one at random with stock dimensions? The truth is, here at Seabase, we listen to the customer, and take everything into account when talking to you about that dream board. We're a picky lot, constantly after the perfect board for the perfect wave. We use US Blanks advanced superfused EPS foam, with specialised stringer construction, and make sure every last detail is down to a T, beating the look and feel of a mundane off-the-rack board. We tweak every dimension to suit your needs, creating a unique board for every unique customer. It's an art for us, and an 100% promise guarantee. A sense of trust and commitment is what we carry into every order, crafting boards which accelerate your performance. The fact we're tucked away on an estate in Newquay, really gives us that personal touch. A locally thriving business with you in mind. There's just something so special about that. Above all, supporting local shapers with a custom order, you're getting a board that will mean more to you. It's not just a 'click, boom, ordered' process, it's building a relationship with us here, allowing you to come back welcomed, and experiencing something different from the 'norm.'
Our Quiver surfboards are pushing boundaries not seen in the industry, and we pass these advances onto shapers and material customers for their use in production. Most people that don't really know of us, probably just think that we only do custom made boards. But we're a whole lot more than that. We provide materials from "Glass" Ceramic Bubbles, to BoardStix Paint Pens, to our own Beyond Fins. We supply the worlds finest marine manufacturing materials, and have created such a name for ourselves. Not only do we sell and supply materials and boards to Cornwall, but we also have a store over in France, who continue to make our name well-known, delivering boards and materials to places as wide as Hawaii. With our 50+ years of expertise, we really know what the customer wants, and we strive to deliver the best service possible.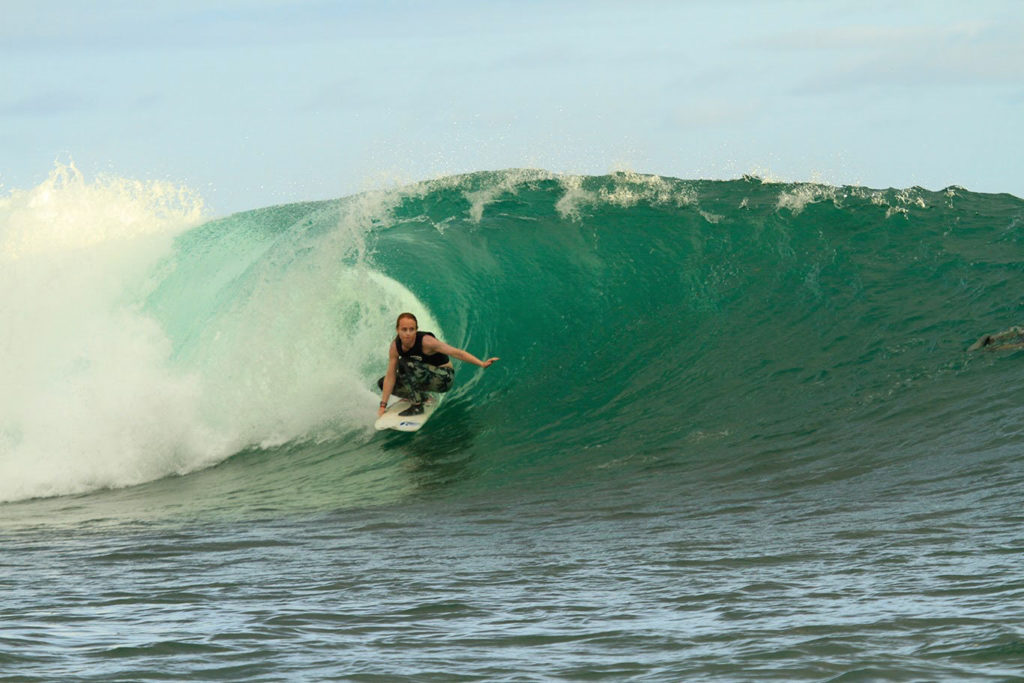 (Grace Doyle – Our Team Rider.)