Fibreglass – why are we mostly a one brand supplier?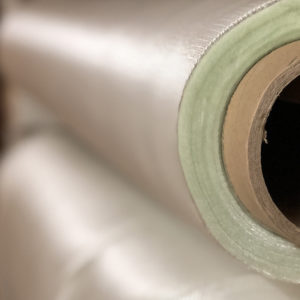 A ver

y good question. Its all, and only, to do with quality. We learnt long ago that poor quality fibreglass is responsible for so many ills – poor resin retention, lower strength as a result of a poor matrix, poor cleanliness, less tensile strength, more short fibre failures, more water absorption and retention, weaker laminates and so many other factors. In our considerable experience making over 30,000 surfboards the one over-riding factor that annoyed our glass shop – apart from using wax instead of catalyst – was having to rip off a layer of dirty cloth, or one that hadn't wet-out, or ultimately having back a board that broke far too easily. That particular blame often went straight to the blank!
Thirty-five years ago we approached Hexcel in France with some ideas of our own. They adopted them, and the unique "Seabase reinforced by Hexcel" range of fibreglass cloths was born. We've sold millions of metres with a return rate of less than 0.01%! That is why we we sell and recommend this cloth, made exclusively for Seabase, and why the biggest names in the industry buy and use it constantly. Our customers include France largest and best manufacturer Euroglass (have you seen their factory? – insane), the world famous Quiver Surfboards, Toy Factory, and names synonomous with quality such as  Darren Handley Designs, The Glass Lab, and other highly respected names throughout Europe, Australasia, and Asia.
There is no better, cleaner, stronger cloth on the market. Period. And we stand by that 100%. So buy the best and see how it pays in the long run for your reputation. (Darren Handley said his breakages reduced by 80% or more!)  We can do cheap, but we don't.