Surfersskin spf 50+ Organic Cream 375 ml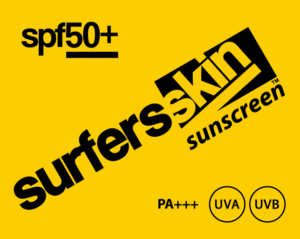 Surfersskin SPF 50+ Suncream 375 ml family pump pack. We've raised the protection factor in the sunscreen water people love! With very high Broad Spectrum UVA/UVB filters, high sweat and water resistance and an extremely safe non-greasy formula, Surfersskin is the choice of all water-sports people world-wide. Proven in extreme New Zealand and ideal for adults and children with its anti-allergenic non-stinging qualities, Surfersskin provides long-lasting sunscreen protection in the most demanding conditions for all skin types…. more below
£35.21£29.34 ex VAT
SKU:
Description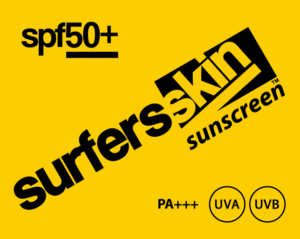 Surfersskin SPF 50+ Suncream 375 ml family pump pack. We've raised the protection factor in the sunscreen water people love! With very high Broad Spectrum UVA/UVB filters, high sweat and water resistance and an extremely safe non-greasy formula, Surfersskin is the choice of all water-sports people world-wide. Proven in extreme New Zealand and ideal for adults and children with its anti-allergenic non-stinging qualities, Surfersskin provides long-lasting sunscreen protection in the most demanding conditions for all skin types. Conditioners like Manuka Honey UMF 18+ and Aloe Vera leave the skin hydrated and conditioned while you and your family enjoy the outdoors in complete confidence.  Surfersskin organic formula is Paraben Free, Para free,  gluten-free, nano-particle free, non-allergenic, non-greasy sunscreen. The mineralised spf 30+ version is here. This the long lasting economical Family Pump Pack. A pocket sized 8.5 gm spf 30+ lip balm is here. A bag sized 125 ml flexi-tube is here.
Note: Spf 50+ exceeds the highest sunscreen standards in the world – the AS/NZS 2604:2012 standard.  Surfersskin exceeds the spf50+ margin by at least 20%. (The difference in protection between our spf30+ and spf50 sunscreens is less than 1%).
Surferskin spf50+ is an organic sunscreen. Organic v Mineralised.
USAGE ADVICE:  Apply generously and evenly to skin areas fifteen minutes before exposure to the sun. Surfersskin goes clear after a few minutes. Reapply every two hours, especially after swimming, towelling and sweating. Protect young children and babies from direct sun if possible, especially during the midday sun, and from prolonged exposure even with sunscreen. We recommend Kidsskin spf50+ for children.  Shake before use.  For more information www.surfersskin.eu or www.kidsskin.eu.