Silmar 249 BLH Laminating Resin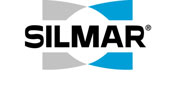 Silmar has been the surf industry standard for more than 30 years. This Silmar 249 BLH has a "lighter" optical brightener compared to the Silmar BB. A great resin, always consistent and relatively UV stable. Easy to use, with precise gel and cure times, quick and stable resin, Silmar is used by many of the world's top surfboard shops. We also sell the newest Silmar 66BE-2880 methacrylated resin. This 249BLH is a Low Styrene Emission Resin. (Available from our France warehouse, or in the UK from December 2018)
Description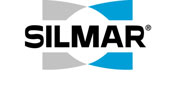 Silmar has been the surf industry standard for more than 30 years. This Silmar 249 BLH has a "lighter" optical brightener compared to the Silmar BB. A great resin, always consistent and relatively UV stable. Easy to use, with precise gel and cure times, quick and stable resin. Silmar is used by many of the world's top surfboard shops. This is a Low Styrene Emission Resin. Also available from Seabase is the newest Silmar 2880 methacrylated resin. (The original Silmar 249a is still available to order).
Silmar Resin from Seabase is always the original product, and always fresh. Our high turnover of our direct from factory source means it has not travelled for and been stored for months, while accurate stock keeping ensures your resin is always well within use by dates, maintaining the original spec and gel times.
This is unwaxed Silmar 249 BLH Surfboard Resin in 1 kg, 5 kg and 25 kg cans, and a  226.8 kg (45 US Gallon, 200 litre. 500 lb) barrel.